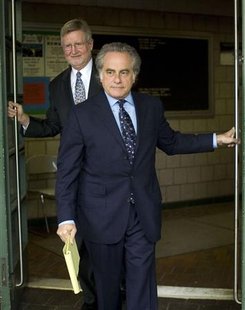 NEW YORK (Reuters) - A New York court appearance by IMF chief Dominique Strauss-Kahn to face charges he sexually assaulted a hotel maid has been postponed until Monday so he can undergo an examination, his lawyers said on Sunday.
"Our client willingly consented to a scientific and forensic examination tonight ... at the request of the government and in light of the hour we have agreed to postpone the arraignment until tomorrow morning," lawyer William Taylor told reporters outside Manhattan Criminal Court.
"He's tired but he's fine," Taylor said when asked about Strauss-Kahn.
(Reporting by Edith Honan: Writing by Michelle Nichols; Editing by Peter Cooney)