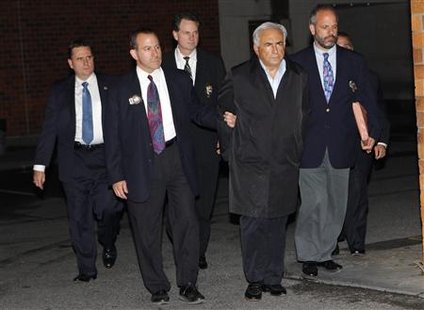 NEW YORK (Reuters) - A handcuffed IMF chief, Dominique Strauss-Kahn, facing charges he sexually assaulted a hotel maid, was escorted from a New York Police Department unit late on Sunday.
Police gave conflicting reports on whether he was being taken to the Manhattan Criminal Court building to be held overnight or to a medical facility for a forensic exam requested by investigators.
Strauss-Kahn's court appearance has been postponed until Monday.
(Reporting by Basil Katz; Writing by Michelle Nichols; Editing by Peter Cooney)