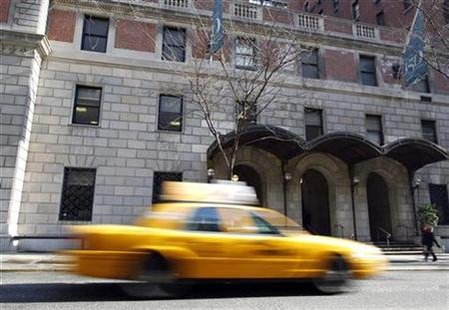 By Ellen Wulfhorst
NEW YORK (Reuters) - Dozens of drivers, including taxi and bus operators, have been arrested on charges of fraudulently obtaining commercial driver's licenses in a crackdown following a deadly Bronx bus crash, New York authorities said on Monday.
Investigators used facial recognition technology to find and arrest 46 commercial drivers who got more than one license by using aliases, Governor Andrew Cuomo said in a statement.
The sophisticated technology can be used to scan driving records and flag instances in which a single person appeared to have licenses under multiple names.
Nineteen of those arrested had licenses to drive taxi cabs, and several were bus drivers, including four employed by the Metropolitan Transit Authority, which runs New York City's public transportation system.
Some had outstanding felony warrants, including deportation warrants issued by the U.S. Immigration and Customs Enforcement. Others had multiple unpaid traffic tickets.
Not included in the arrests but still under investigation is the driver of the tour bus that crashed on a Bronx highway on March 12, killing 15 passengers.
A preliminary federal report has found the bus was speeding at 78 miles per hour just before the accident, and investigators have been probing how driver Ophadel Williams obtained a commercial driver's license after spending time in prison for manslaughter and grand larceny.
Since the state started using facial recognition technology last year, authorities said more than 3,000 people with two or more licenses or identification documents have been found. Of those, more than 600 were arrested on felony charges, it said.
"While America may be the land of second chances, that doesn't mean you get a second identity," said New York Police Commissioner Ray Kelly in a statement.
"Many of the individuals arrested today obtained multiple driver licenses in order to collect benefits, and even worse, to conceal violent criminal histories," he said.
Two other bus drivers were arrested in March at the start of the state's crackdown.
Separately, a tour bus driver whose license had been suspended 14 times was arraigned on Monday on charges he nearly mowed down a police officer in New York City and led police on a high-speed chase.
The incident occurred on Sunday, when police said they saw the driver speed through a stop sign at the entrance to Manhattan's Midtown Tunnel. Rather than stopping, he sped up, nearly hitting an officer, police said.
(Additional reporting by Aman Ali, editing by Barbara Goldberg and Greg McCune)