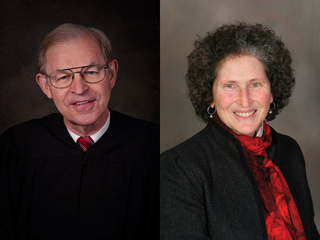 MADISON, Wis. (WTAQ) - The State Supreme Court recount is about half finished.
Incumbent Justice David Prosser had about a 4.5 percent lead over challenger JoAnne Kloppenburg with 46 percent of the vote recounted.
Those figures were from Saturday – and they had Prosser leading by around 40,000 votes, 366,000 to 326,000. Updated numbers will be released later Monday.
The state Government Accountability Board said it reviewed about 51 percent of the reports from the various counties throughout the state as of late Sunday afternoon.
The recount continued during the weekend, but not all the figures were posted on the state's Web site.
The official canvasses last month gave Prosser a victory of less than one-half of one-percent. Kloppenburg asked for the recount. Barring any legal challenges or setbacks, the recount appears to be on track to finish by next Monday's deadline.