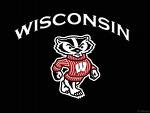 COLUMBUS, Ohio (TSN-WSAU) Ohio State didn't let Wisconsin off this time around.
Jon Diebler followed up a career performance with another strong effort Sunday, scoring 27 points, and the top-ranked Buckeyes exacted a measure of revenge with a resounding 93-65 victory over the No. 10 Badgers.
Wisconsin handed Ohio State its first loss of the season back on February 12, rallying from a 15-point deficit to beat the Buckeyes, 71-67, in Madison. The Badgers were aiming to become just the ninth team to post two wins over the No.1 team in the same season, but Diebler and Co. made sure that didn't happen.
Diebler made 7-of-8 three-pointers, grabbed six rebounds and dished out four assists. The senior guard notched a personal-best 30 points and equaled the Big Ten record with 10 three-pointers in Tuesday's road win against Penn State.
Jared Sullinger finished with 22 points and seven boards for Ohio State (29-2, 16-2 Big Ten), which missed just one of its 15 bids from beyond the arc.
The Buckeyes clinched an outright Big Ten title and top seed in next week's conference tournament when Purdue lost to Iowa on Saturday
Josh Gasser had 17 points to pace the Badgers (23-7, 13-5).
The Badgers finished in 3rd place in the Big Ten this year. They'll play on Friday night in the Big Ten tournament.