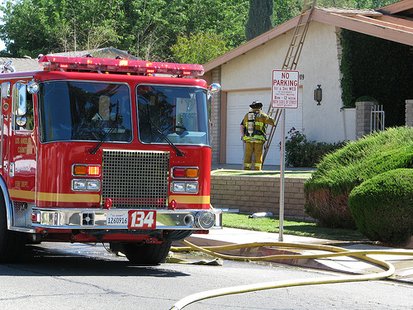 KALAMAZOO (WKZO) -- A meth explosion in the 1300 block of North Park Street set a house on fire and left the suspected meth cook with severe burns on his hands and arms.
Responding officers found him lying in the street out in front of the home.
They say he was cooking methamphetamines in the basement of the home when the highly volatile chemical mix ignited and exploded, sending burning liquid and caustic chemicals flying. It happened at about 12:40 Tuesday morning.
It took PSO's about 15-minutes to douse the flames which were confined to the cellar.
The victim was taken to the E.R. for treatment. Charges are pending.
Two bystanders were arrested for disorderly conduct.