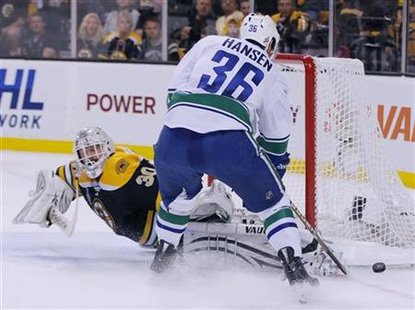 VANCOUVER (Reuters) - The Vancouver Canucks have avoided arbitration with Jannik Hansen by signing the Danish right wing to an extension contract, the team said Thursday.
Drafted by the Canucks in 2004, the 25-year-old signed a new three year deal. Financial terms were not announced.
Hansen, 25, had career highs for assists (20), points (29) and games played (82) during the Canucks' Western Conference title season.
The Canucks reached the Stanley Cup finals but lost in seven games to the Boston Bruins.
(Reporting by Gene Cherry in Raleigh, North Carolina; Editing by Julian Linden)