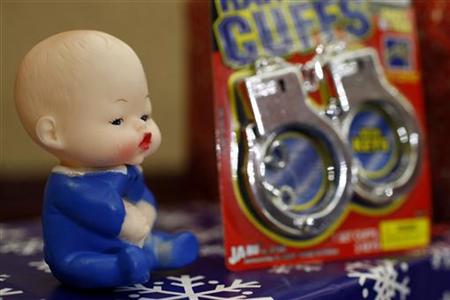 By Christopher Le Coq
BRUSSELS (Reuters) - The European Union introduced tighter safety measures for children's toys on Wednesday, a measure that could hurt Chinese imports which make up 80 percent of all EU toy imports.
The new rules specifically target toys that contain phthalates, a plastic softening chemical that has been linked to hormone disruption in children.
They also target flame retardants in some toys, which the European Commission, the EU executive, says may hinder a child's growth and permanently damage their endocrine system.
Surveillance at EU borders and within the 27 member state bloc will be tightened, and manufacturers, importers and distributors will be responsible for identifying hazards and potential exposure to children.
The total retail market for traditional toys in the EU was 14.5 billion euros ($20.6 billion) in 2009, and the European toy industry constitutes over 25 percent of the world toy market.
"We have the best legislation on toys in the world with the highest safety requirements," EU Industry Commissioner Antonio Tajani said in a statement.
"However, it is not sufficient to strengthen the rules ... We also need member states to ensure enhanced market surveillance deterring fraudulent market operators."
Under the new legislation, guidelines aimed at ensuring children are not able to choke by swallowing or inhaling toys have been strengthened. Toys sold with or inside food will now need to be packaged separately and manufacturers must ensure their traceability.
China is a major source of toys destined for EU markets, representing 80 percent of imports, but there are serious concerns about the quality of some products.
A series of safety and food quality scandals have led Europe, the United States and Japan to adopt different approaches to try to keep substandard products out of their markets without cutting off flourishing trade with China.
The EU has been coordinating with Chinese authorities through the European early alert system, which can trigger increased checks on imports, for faulty goods to prevent a threat to public health.
(Reporting by Christopher Le Coq; Editing by Elizabeth Piper)