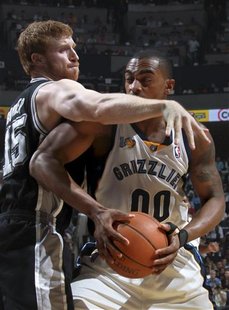 (Reuters) - Memphis Grizzlies forward Darrell Arthur will miss the 2011-12 season after undergoing surgery to repair a torn right Achilles tendon, the National Basketball Association team said on Friday.
Arthur, 23, was injured in practice on December 18. He was expected to make a full recovery from the operation and be ready for the 2012-13 season.
He averaged 9.1 points and 4.3 rebounds while playing in 80 games last season.
(Reporting By Gene Cherry in Salvo North Carolina)