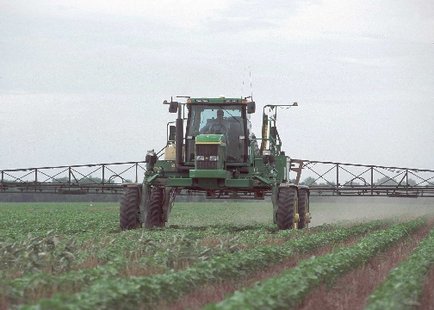 VAN BUREN COUNTY, MI (WKZO) -- This month, a contractor will be spraying herbicides along rural Van Buren County roads to kill vegetation that can obscure intersections. Not every property owner may like the idea. Engineer Manager Larry Hummel tells us that the chemical option is more efficient than mowing, since crews don't have to keep hitting the same areas over and over to keep the brush at bay.
The spraying starts in mid August, and Hummel says that property owners who want to opt out can call the Road Commission. There are organic and fruit growers, and other farmers who may not like the idea of plant killing chemicals being sprayed near their crops. There may also be gardeners who rather opt out.
A company called The Daltons INC. from Warsaw, Indiana, will conduct the spraying. It's expected to be finished in September, and shouldn't affect traffic.