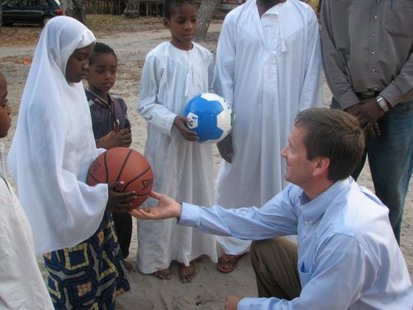 WASHINGTON D.C. (WTAQ) - President Obama has nominated former Wisconsin Congressman Mark Green to the board of a foreign aid agency that seeks to end worldwide poverty.
The agency is called the Millennium Challenge Corporation – and Green co-authored the bill that created the group. Green served 8 years in the House as a Republican from Green Bay, before he ran and lost for governor in 2006.
After that, he served for 17 months as the U.S. ambassador to Tanzania. And since February of last year, Green has been the managing director of Malaria-No-More, a non-profit group aimed at fighting malaria throughout the globe.