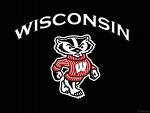 UNDATED (WSAU) The Badgers basketball and hockey teams each lost close games on Saturday night.
The Badgers basketball team, trailing UNLV by 3-points with :06 to play, lost a chance at a game-tying show when their inbounds pass was deflected and stolen after a time-out. It was the Badgers first loss of the season, 68-65.
Jordan Taylor was the top scorer for the Badgers with 19-points. Chance Stanbeck led UNLV with 25-points.
The Badgers, 2-1 on the season, play Manhattan in the Old Spice Tournament in Orlando on Thanksgiving day.
The Badgers hockey team lost in overtime for the second night in a row. The Badgers battled back for a game-typing power-play goal by Jordy Murray mid-way through the 3rd period. Minnesota-Duluth won the game on a Jack Connolly goal on a feed from behind the net.
The hockey team falls to 6-6-2 for the season. They play Michigan next Friday night at the Kohl Center.