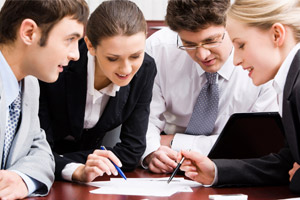 GREEN BAY, Wis. (WTAQ) - Green Bay city leaders are reaching out to local business owners to try and grow a partnership of tools to increase profits and listen to their concerns.
Mayor Jim Schmitt talked with them about programs aimed at helping the organic growing of local firms, but also to update them on an initiative called CEO Green Bay.
Schmitt says the goal is to help recruit new businesses to Titletown by offering them a list of other companies ready to help work with them as a way to grow together.
"As Mayor, I look forward to having a dialogue with area businesses and am eager to hear about issues and concerns that are most important to them, " Schmitt says. "It's important to understand the needs of those who create jobs and their employees so that they may continue to grow and prosper here in Green Bay."
Business owners, managers, finance officers and other company decision makers are all encouraged to attend. For more info, contact the city at (920) 448-3005.