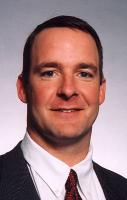 KALAMAZOO—After weeks of circulating rumors, Western Michigan University has confirmed that former coach Steve Morrison will not be returning as defensive coordinator for the 2010-2011 season. He had been with the program for the last five years and was named defensive coordinator back in '07.
He is being replaced by Hofstra's former head coach, Dave Cohen, who will also take over duties as the Bronco's linebackers coach. Joining him will be Rich Nagy, Hofstra's former defensive coordinator, to fill the position of safeties coach.
WMU Head Coach Bill Cubit said in a press release, "Coach Cohen and Coach Nagy bring an abundance of success and experience to our program. I was impressed with Hofstra's aggressive and hard-hitting style of defense during our game at Waldo Stadium. I and the coaching staff are very excited to get them on campus to begin working in preparation for the 2010 campaign."
Cohen spent the last four seasons at Hofstra University. His 22-year coaching career has been highlighted by a national championship at the University of Delaware in 2003. In 2004, he was named the NCAA I-AA Defensive Coordinator of the Year by American Football Monthly.
Nagy, before spending a year at Hofstra, spent three seasons as the defensive coordinator and linebackers coach at Murray State. Nagy was also named National Defensive Coordinator of the Year by American Football Monthly, earning the award in 2002 while with the University of Maine.
The Broncos will begin their season September 4th, 2010 when they head to East Lansing to take on the Spartans.