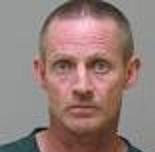 Anyone who is familiar with Methamphetamine addicts will tell you, the drug has a powerful all consuming control over its victims, making them do crazy things to get their next high.

48 year old Randy Massey will serve a minimum of 20 years, but could get up to life after setting off two meth lab explosions and two fires in one day. He had a long list of previous drug convictions.
The last occurred on March first after one of his meth labs blew up in the basement of a home on Steger Ave. in Comstock. Not missing a beat, he moved his labs to the Days Inn near Battle Creek, setting fire to 5 rooms later in the same day.
The feds have charged Massey with being the ring leader of a group of meth addicts who worked together to gather ingredients.