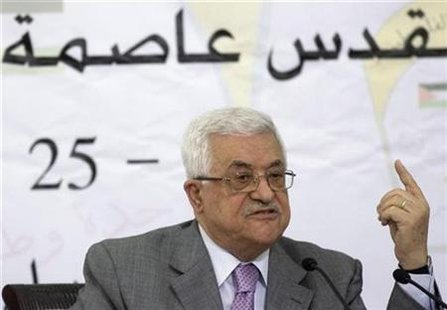 RAMALLAH, West Bank (Reuters) - Palestinian President Mahmoud Abbas told President Barack Obama he would not run for re-election unless Israel dropped its refusal to freeze settlements, a Palestinian official said on Tuesday.
"Abu Mazen (Abbas) told him that he would not be a candidate in the presidential election (in January) unless Israel abided by the peace requirement," the official, speaking on condition of anonymity, said about the Western-backed Palestinian leader.
But other Palestinian officials voiced doubt Abbas would carry out his threat, saying he made the comments in a telephone conversation with Obama to vent his anger over what Palestinians see as an easing of U.S. pressure on Israel over settlements.
(Reporting by Mohammed Assadi and Ali Sawafta, Writing by Jeffrey Heller in Jerusalem, Editing by Richard Williams)