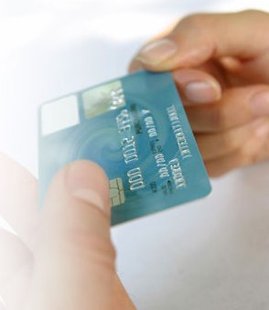 By Kevin Drawbaugh
WASHINGTON (Reuters) - Several congressional Democrats said on Wednesday they plan to introduce legislation next week to cap credit card interest rates.
With unemployment and Wall Street bonuses incongruously rising together, the chairman of the House Rules Committee said she will offer a bill to cap rates at 16 percent, a proposal that could catch a wave of Populist sentiment in the House.
"Things were a lot better for the average person in this country when we had usury caps," Representative Louise Slaughter, head of the rules panel, said in a statement.
"Watching how credit card companies have exploited people by increasing rates up to 30 percent and more is criminal and this bill will allow us to put an end to this," she said.
The bill will be co-sponsored by Representatives John Tierney and Michael Capuano, said Slaughter. Tierney and Capuano are Massachusetts Democrats. Slaughter's New York congressional district includes Rochester, Buffalo and Niagara Falls.
The proposal will come in a week when the House Financial Services Committee is slated to complete its work on tightening bank and capital market regulation. The full U.S. House of Representatives is expected to vote in mid-December on broad financial reforms.
The Senate will debate reforms for months ahead, with final action unlikely until well into 2010.
The push for reform follows last year's severe financial crisis, which left the economy reeling, although the U.S. stock market and major banks, bailed out by taxpayers, are recovering.
Little support for usury caps has been detected so far by policy analysts, but the mood in Congress may be turning more Populist ahead of the 2010 mid-term elections.
A bill on regulating systemic risk in the economy was amended last week in the House Financial Services Committee to boost regulators' powers to break up "too big to fail" banks.
In an even more dramatic move, the committee last week voted to expose Federal Reserve monetary policy to more congressional scrutiny, a move analysts said reflected lawmakers' growing anger with the Fed and the economy in general.
Earlier this year, Senator Richard Durbin, an Illinois Democrat, introduced a bill that would place a 36 percent cap on annual interest rates for all forms of consumer credit -- including mortgages, payday loans and car title loans -- not just credit cards.
NEW CARD RULES
On November 4, the House approved a bill to advance the effective date for strict new rules governing card fees and interest rates. The Democratic bill passed in a 331-92 vote with substantial Republican support, with lawmakers citing a flood of complaints from constituents. It applies to the largest issuers that control 80 percent of the card market.
A companion bill has been introduced in the Senate, where Banking Committee Chairman Christopher Dodd, a frequent critic of card companies and a Democrat from Connecticut, has introduced a separate measure calling for a freeze on retroactive card rate increases.
Earlier this year, Congress voted to sharply restrict card issuers' ability to raise rates on cardholders' existing balances, charge certain fees and levy unreasonable penalties. President Barack Obama signed the limits into law in May.
Some of the changes took effect months ago. Others are not scheduled to become effective until February and August 2010.
In the interim, card companies have raised fees and rates to maximize profits, lawmakers and consumer advocates say.
Laws against usury, or exorbitant interest rates, were on the U.S. books at the state level until 1978, when a Supreme Court ruling effectively eliminated them, Slaughter said.
Major card issuers include Bank of America,Citigroup, Capital One Financial, JPMorgan Chase and American Express.
A Bank of America spokeswoman declined to comment on the legislation. On October 6, the bank froze interest-rate increases for its customers until February 2010, when new credit card regulations were scheduled to kick in.
Spokesmen for other banks could not immediately be reached for comment.
(Reporting by Kevin Drawbaugh; Additional reporting by Joe Rauch in Charlotte, N.C.; Editing by Jan Paschal)