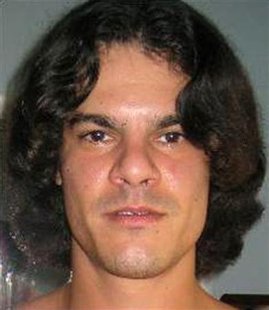 By Ross Kerber
BOSTON (Reuters) - An attorney for the hacker whom U.S. authorities painted as an organizer of one of the largest payment-card thefts ever said his client was no ringleader.
"He wasn't directing traffic or anything," attorney Rene Palomino told Reuters in a telephone interview on Monday.
Albert Gonzalez, a 28-year-old from Miami, last week agreed to plead guilty to charges in Boston that he helped engineer the theft of more than 40 million card numbers from retailers like TJX Cos Inc and BJ's Wholesale Club Inc.
Earlier this month in New Jersey, the U.S. Justice Department also charged Gonzalez and two others with conspiring to steal another 130 million payment card numbers, the most ever.
Both cases put Gonzalez at the center of the action -- especially bold conduct since authorities say he was a Secret Service informant earlier this decade.
Marked by his flowing long hair in a police mug shot, and his confident courtroom bearing at a hearing last fall in Boston, Gonzalez had become a worldwide symbol of the hacking outbreak that has shaken confidence in payment systems worldwide.
But Gonzalez has since cut his mane in prison, where it was hard to keep well-groomed, according to his attorney.
Palomino also described his client as a less-important figure than the Boston case made out, saying he was one of 11 co-conspirators worldwide, some still at large. "Did he have knowledge? Yes. But others were also involved," Palomino said.
He declined to provide further details. Gonzalez has not entered a plea in New Jersey.
Gonzalez was arrested in Miami last year. Police also seized from Gonzalez several laptop computers and a Glock semiautomatic pistol, according to court documents. He is now being held in New York City and faces up to 25 years in prison as part of the plea deal.
The sentence would be among the stiffest ever for hacking. Palomino said it would still be to his client's benefit, since he could have faced life in prison if convicted on all counts.
Any time that Gonzalez serves as a result of the Boston deal would also count toward time he could receive stemming from the New Jersey case, Palomino said.
A Justice Department spokeswoman declined comment.
Palomino also shed some light on the background of Gonzalez, a child of Cuban emigres who hasn't granted interviews. Gonzalez's father came to the US on a raft in the 1970s and now works as a landscaper, Palomino said.
The attorney said he came to know the family through their church, the Prince of Peace Lutheran Church in Miami, where Palomino served as the leader of a youth group that Gonzalez joined when he was about 8 years old.
"It's a little bit different than your regular attorney-client relationship," Palomino said. "You always want the best for people you know, and unfortunately this has taken a turn for the worse for him," he said.
(Reporting by Ross Kerber, editing by Gerald E. McCormick)