The MUDDY PATRIOT is a 3 mile muddy military style obstacle run for anyone 13 yrs and up that happens twice a year at Timber Ridge!
Get registered for this awesome event and give yourself a great reason to get into the best shape of your life!
This family friendly event also includes delicious food, a free Lil' Muddy Patriot course (12yrs and under), ski lift rides for spectators and a outdoor beer garden and Live Music! The MUDDY PATRIOT is dedicated to giving people a good reason to have a good time in the MUD!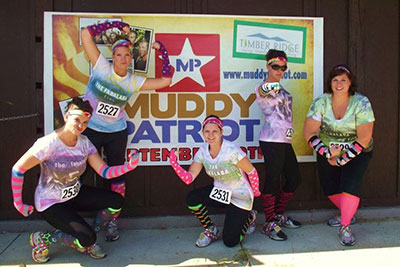 WHERE:
Timber Ridge Ski Area
WHEN:
June 29th & Sept.14 2013
WHY:
Challenge Yourself and Support 3 Local Children's Charities