« back to Movies
The Dark Knight Rises: The IMAX Experience
Release Date: None
Genres: Action/Adventure
Cast: Christian Bale, Anne Hathaway, Joseph Gordon-Levitt, Tom Hardy, Gary Oldman, Liam Neeson, Marion Cotillard, Morgan Freeman, Juno Temple, Michael Caine
Directors: Christopher Nolan
Official Site: http://www.thedarkknightrises.com/
Distributor: Warner Bros. Pictures
After eight years of struggling with his new status as a wanted vigilante, Batman must contend with newcomers Catwoman and the brutal and villainous Bane. In IMAX at select locations.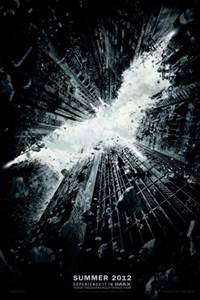 Show Times / Buy Tickets
There are no current showings for The Dark Knight Rises: The IMAX Experience in this area.