Kalamazoo Golf Central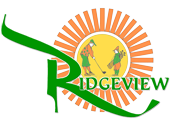 Ridgeview Golf Course:
Located a couple miles west of downtown Kalamazoo, Ridgeview is the perfect course for all skill levels. Wide-open blue grass fairways and large greens of bent grass offer the perfect getaway when playing hookey from work or planning a weekend event.
With four sets of tee boxes, this is a player friendly course without water hazards but a few well placed bunkers so each player has the opportunity to start and finish the course with the same ball. From the back tees it's also an excellent course for long, accurate hitters, with tree lined doglegs throughout the course.
Built in 1964, this par 71 offers a rolling hill design of 18 holes that are open to the public.
Visit Ridgeview Golf Course's Official Website.
June, 2014

June 1, Sunday | 9:00am Shotgun | Ridgeview Member Event

June 8, Sunday | 9:00am Shotgun | Ridgeview Big Hole Scramble – #2

June 22, Sunday | 10:00am Shotgun | Blind Draw Scramble Event

July, 2014

July 4, Friday | 8:30am Shotgun | "Red, White & Blue" Event

July 13, Sunday | 9:00am Shotgun | Ridgeview Big Hole Scramble – #3

July 20, Sunday | 10:00am Shotgun | Blind Draw Scramble Event

July 26, Saturday | 9:00am Shotgun | Ralph Allen Memorial Event

August, 2014

August 2-3, Sat & Sun | 8:00am Shotgun | 2 Days – Member Only Club Championship

August 17, Sunday | 9:00am Shotgun | Ridgeview Big Hole Scramble – #4

August 24, Sunday | 8:30am Shotgun | Ridgeview Member-Guest Event

August 30-31, | 8:30am Shotgun | Ridgeview Senior Championship – 2 days

September, 2014

Sept. 1, Monday | 8:30am Shotgun | Mike Bender Labor Day Event

Sept. 14, Sunday | 9:00am Shotgun | Ridgeview Big Hole Scramble – #5

Sept. 21, Sunday | 9:30am Shotgun | 13th Annual Walter E. Biber Senior

Sept. 28, Sunday | 10:00 am Shotgun | Blind Draw Scramble Event

October, 2014

October 3, Friday | 4:00pm-5:30pm | Final Friday Night Mixed Cross Country

October 12, Sunday | 10:00am Shotgun | Ridgeview Big Hole Scramble Finale

October 18, Saturday | 10:00am Shotgun | Chili Open

Search the full events calendar at www.ridgeviewgolf.com/aboutus/upcomingevents/.

Green Fees

9 Holes
Weekday
Weekend
Adult
$12.00
$13.00
League
$12.00
N/A
College Student
$10.00
$11.00
Senior/Junior
$10.00
$11.00

18 Holes
Weekday
Weekend
Adult
$18.00
$20.00
League
$15.00
N/A
College Student
$15.00
$18.00
Senior/Junior
$15.00
$18.00

Power Carts

| | | |
| --- | --- | --- |
| | 9 Holes | 18 Holes |
| Adult | $8.00 | $16.00 |
| League | $7.50 | $15.00 |
| College Student | $6700 | $14.00 |
| Senior/Junior | $7.00 | $14.00 |

Memeberships

| | | |
| --- | --- | --- |
| Golf Only | Full | Weekday |
| Single | $670.00 | $570.00 |
| a. Couple | $880.00 | $750.00 |
| b. Family | $940.00 | $800.00 |
| c. Senior | $545.00 | $465.00 |
| d. Senior Couple | $735.00 | $625.00 |
| e. Junior | $315.00 | $265.00 |

| | | |
| --- | --- | --- |
| Add Cart | Full | Weekday |
| Single | $550.00 | $468.00 |
| a. Couple | $890.00 | $755.00 |
| b. Family | $945.00 | $805.00 |
| c. Senior | $470.00 | $400.00 |
| d. Senior Couple | $680.00 | $575.00 |
| e. Junior | N/A | N/A |

a. Couple - Two related players living at the same address
b. Family - Parents & children 22 and under living at same address
c. Senior - 62 and older
d. Sr. Couple - Two related players 62 or older living at same address
e. Junior - 17 and under